Top 10 Reasons Why Virgo Is The Best Zodiac Sign Video & Article #Virgo #VirgoVideo #VirgoShirts #VirgoComics
This post has a video and an article about Virgos. The video is in the Higher Self Channel on YouTube. The article is on the Top Inspired website. Virgos are born between August 23d and September 23rd. There is a Virgo t-shirt in this post that is $22.99 and was $29.99. The Virgo shirt is on the ShirtByTrend website. The t-shirt is available in twelve colors and sizes S – 5XL. You can also see Virgo comics in the post.
Top 10 Reasons Why Virgo Is The Best Zodiac Sign Video Higher Self Channel

You can see and read this information about Virgos in an article on the Top Inspired website. The article is by Edith. This is an Excerpt from the article.
Excerpt:
"People born between 23rd August and 23rd September belong to the Virgo zodiac sign. This astrological sign is ruled by planet Mercury, which is about judgment regarding every bit of information that enters the mind. They are known as the 'perfectionists' of the zodiac. There is a great deal of mental energy and focus on communication associated with Virgo. This sign is symbolized by the virgin. They tend to have a delicate feminine personality, soft and caring. Let's see what the other characteristics that make Virgo the best sign of the zodiac are!"
Click the link below to see the article about Virgos on the TopInspired website.
www.TopInspired.com/virgo/
Virgo T-Shirt $22.99 Was $29.99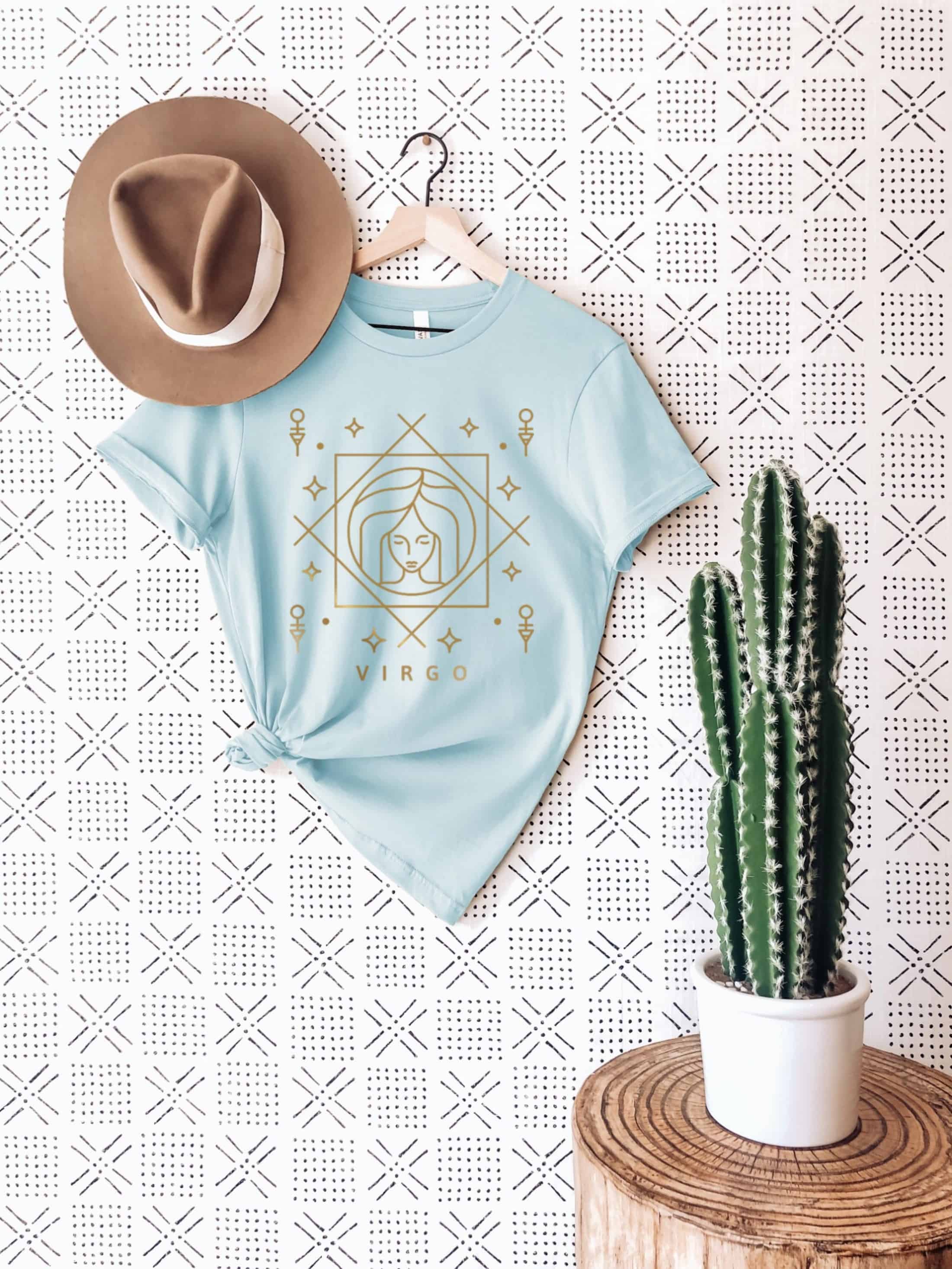 Consider buying this t-shirt for you and/or the one you love. It is a bargain for $22.99. The price was $29.99. If you are looking for such a gift then this is a great idea. A design created by the design team from ShirtByTrend High-end fashion store. This product is for men, women, children, adults and is available in all sizes from XS to 5XL. The t-shirt is a perfect limited edition and you can't find it elsewhere. This shirt is designed to be very comfortable and light. The fabric is made from specially spun fibers that make very strong and smooth fabric. The shirt has two-way elasticity so it is comfortable. The Virgo t-shirt looks great with reliable high-quality prints. The t-shirt displays a classic basic design suitable for all physiques and all styles. This Virgo t-shirt is available in many colors: White, Black, Navy, Pink, Gold, Ash, Sand, Red, Maroon, Sport Grey, Light Blue and Forest Green. You can get this Virgo t-shirt in these Sizes: S M L XL 2XL 3XL 4XL and 5XL. You can add a note. Click the t-shirt image or the link to see more information or to buy a t-shirt.
Virgo T-Shirt On The ShirtByTrend Website
Virgo Comic s