Sky Day 2020
The Sky Day holiday is a holiday about the sky above us. Sky Day is celebrated every year on June 30th. June 30th is a Tuesday in 2020. Sky Day has a 2 Gifty rating on the Giftypedia website. Remember to wear sunglasses today to protect your eyes. You should not look directly at the sun. Post about Sky Day on social sites with #SkyDay hashtags.


The Sky Day Project
Here is a Sky Day Project that you can participate in. You can take a picture of the sky and upload it to the Sky Day Project website at www.SkyDayProject.org. You can see a big pretty montage of pictures of the sky that have been uploaded on the home page. Looking at this montage is like looking at the sky.
Here is a picture in the montage from Sky Day Supporters United States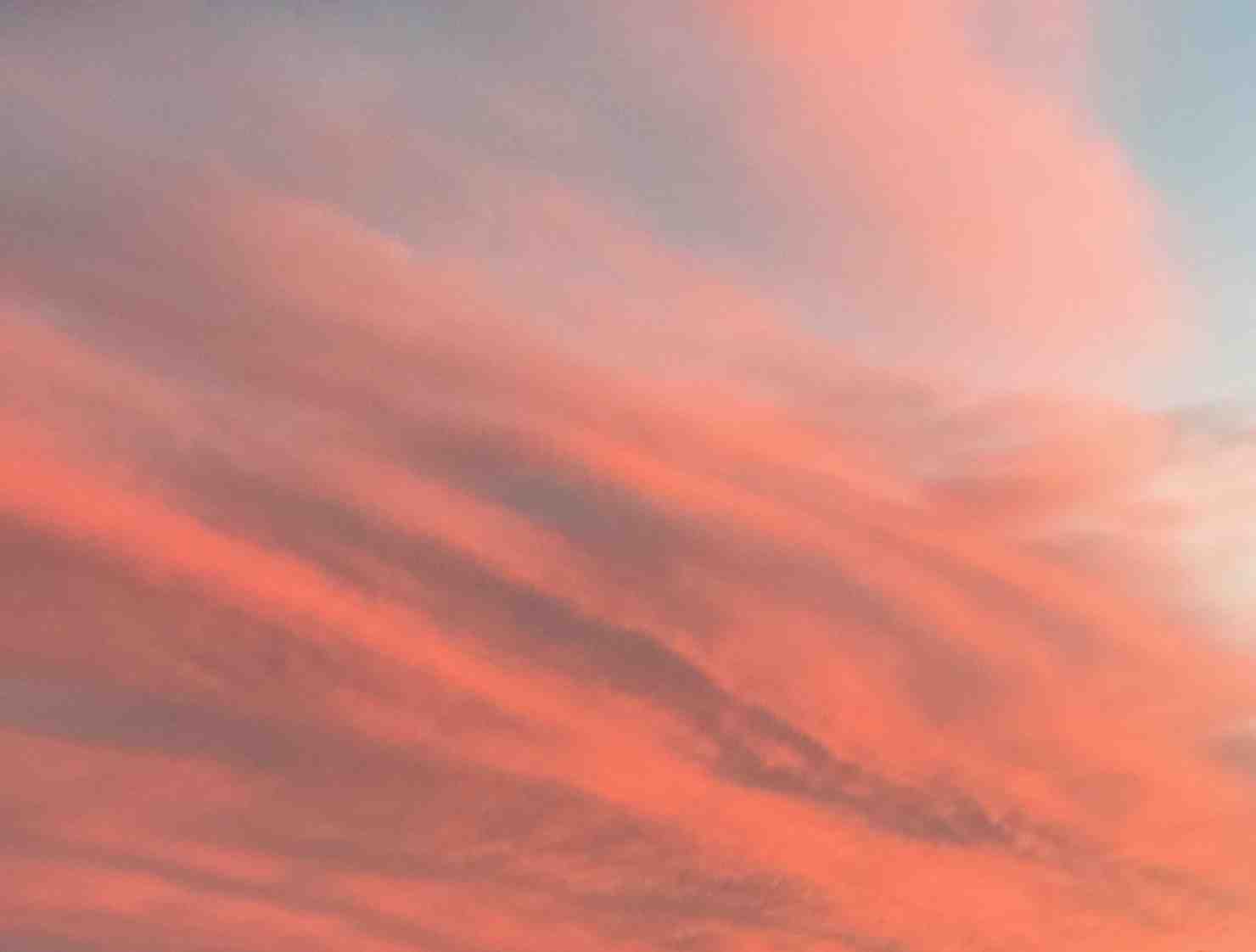 There is another Sky Day Project website at www.SkyDayProject.com. Sky Day 2020 is September 26! is proclaimed on the home page with the 2020 Theme: When we #ComeTogetheForClimate everybody wins.
The SkyDayProject On Facebook
www.Facebook.com/skydayproject
Sky Day On Holiday Websites
Meteor Watch Day On Days Of The Year
www.DaysOfTheYear.com/days/meteor-watch-day/
Sky Day On Giftypedia
www.Giftypedia.com/Sky_Day
International Asteroid Day On National Today
NationalToday.com/international-asteroid-day/
I did not see the Sky Day holiday post on the National Today website. NationalToday does have an International Asteroid Day post on their site. You can see many other holidays on the National Today website at www.NationalToday.com
Have A Wonderful Day Frosted Cookies Tins
Brighten Someone's Day With Frosted Cookies Gift Tin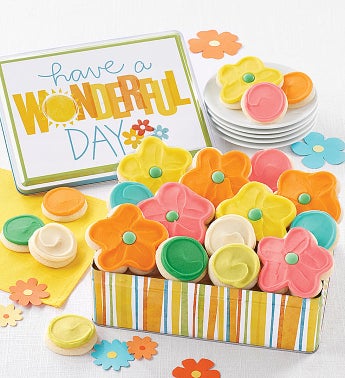 Have A Wonderful Day Frosted Cookies Gift Tin
Flower Cookies Gift Tin Pink, yellow, orange turquoise cheery frosted buttercream cookies in a gift tin
Surprise your favorite friends and family with a gift tin of buttercream frosted treats! This all-occasion gift includes Cheryls' delightful individually wrapped, buttercream frosted flower cookies along with an assortment of new snack size frosted cookies — a gift guaranteed to brighten their day!
Have A Wonderful Day Frosted Cookies Gift Tin
Holiday Activities, Crafts, Learning Websites
These websites have activities, crafts and learning materials about many subjects. The sites may have activities and information about the sky, Sky Day and other holidays.
Activities For Children
www.AllFreeKidsCrafts.com
www.FunFamilyCrafts.com
www.KidActivities.net
www.PlayIdeas.com
Educational Themes
www.EdHelper.com
www.EducationWorld.com
Poetry For Kids
www.PoetryAw.net
Animated Educational Videos For Kids
www.BrainPop.com
Blue Sky Celestial Glitter Effect Ombre Cloth Face Mask
Blue Sky Celestial Glitter Effect Ombre Cloth Face Mask
The Centers for Disease Control and Prevention recommends the use of cloth face coverings as face masks to supplement social distancing to prevent the spread of COVID-19. While the CDC's guidance recommends even homemade cloth face coverings to help slow the spread of the virus, you can also get these beautifully decorated face mask coverings with a disposable mask insert slot. The insert slot allows you to insert a disposable mask inside (sold separately) to provide extra layers of filter protection. Browse thousands of designs or create your own custom masks by uploading photos or logos.
Blue Sky Celestial Glitter Effect Ombre Cloth Face Mask On Zazzle
Sky Day Gifts, Sky Gifts, Holiday Gifts, Gemini Gifts, Cancer Gifts and June Gifts On Zazzle
Zazzle has lots of fun gifts to help you celebrate holidays. You can send cookies and candy and other gifts to people from Zazzle. Zazzle has many kinds of mugs, beer steins and commuter cups. You can buy t-shirts, hoodies, leggings and hats. You can get phone cases and mouse pads. You can get watches, clocks and lamps. You can add photos and other images and text to create unique personalized gifts.
Sky Day Gifts On Zazzle
Sky Gifts On Zazzle
Stationery Gifts On Zazzle
Writing Gifts On Zazzle
Cards On Zazzle
Baby Gifts On Zazzle
Holiday Gifts On Zazzle
Gemini Gifts On Zazzle
Cancer Gifts On Zazzle
June Gifts On Zazzle
Jewelry Gifts On Zazzle
Shirt Gifts On Zazzle
Candy Gifts On Zazzle
Chocolate Gifts On Zazzle
Cookie Gifts On Zazzle
Hat Gifts On Zazzle
Free Click Donations Website
This Non Profits website has links to many charities and causes you can support by making free click donations. It is very easy to do. You click the site, click to support the site and the cause or charity gets a free donation. You can give free click donations to many causes at this website.
www.TheNonProfits.com
Click To Make Free Donations To Many Causes
www.TheNonProfits.com
This content contains affiliate links. That means if you click a link and purchase I may get a commission without any extra cost to you. Thank you.
Fun Free Shipping On Orders Over $65

Daily Sale The Best Deals On The Internet Save As Much As 90% On Apparel


#SkyDayJune30
#SkyDay
#SkyDayProjec
#SkyPhotos
#KidsPersonalizedPuzzles