Puzzle Day January 30th Purple AI Art Poster
Puzzle Day
January 30th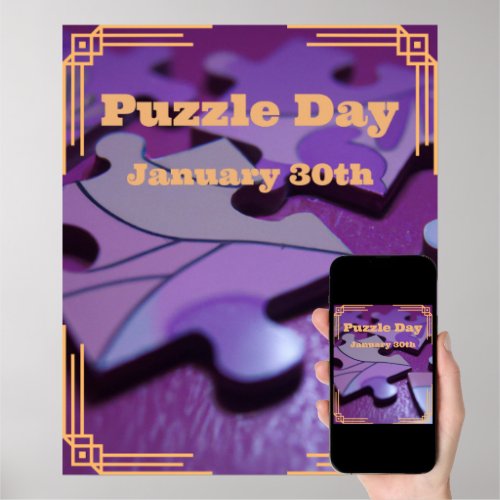 This is a holiday poster with purple and lavender puzzle pieces on a purple background. The design has a gold frame. The text on the poster is Puzzle Day January 30th in gold lettering and the design has a gold frame on it. The art was partially created with artificial intelligence and enhanced. The AI Art was created on January 30th for Puzzle Day. The title of the art is Purple Puzzle Pieces. The poster is a gallery quality giclee print. This purple puzzle poster would look great in any room. The poster will help you celebrate and decorate for game or puzzle holidays. The size of the poster is 20″ by 24″. You can select another size for the poster and add a frame when you check out. Click the puzzle day poster image or the link to see more information or to buy a poster.
Puzzle Day January 30th Purple AI Art Poster On Zazzle
Quiet Evening At Home Jigsaw Puzzle

Here is a charming Quiet Evening At Home Puzzle on the Jigsaw Planet puzzles website. The puzzle shows a picture by Mary Engelbreit with two children. The girl is reading a book and the boy is putting a puzzle together. It is snowing outside and there is a fire in the fireplace. You can put the puzzle together on the Jigsaw Planet website. When you move a puzzle piece toward it's place in the puzzle you can hear a snapping sound as it snaps into place. After you have completed the puzzle you can share it on Facebook and Twitter. Click the puzzle image or the link to see the puzzle on Jigsaw Planet.
Quiet Evening At Home Jigsaw Puzzle On Jigsaw Planet
Valentine Day Word Search Book For Adults $5.95 Prime

This is a Valentine Day Word Search Book for adults on Amazon. The paperback book is $5.95. The book has a red cover with hearts and roses. The book contains 50 Valentine's Day Themed Word Search Puzzles. There are more than 750 words to find. The book is designed with a large grid that is easier to read. There are 102 pages in the book which is a convenient 6″ by 9″ size. There is one puzzle on a page. The solutions are in the back of the book. The book is Prime. Click the book image or the link to see more information or to buy the book.
Valentine Day Word Search Book For Adults On Amazon
Jigsaw Puzzle Paper Napkins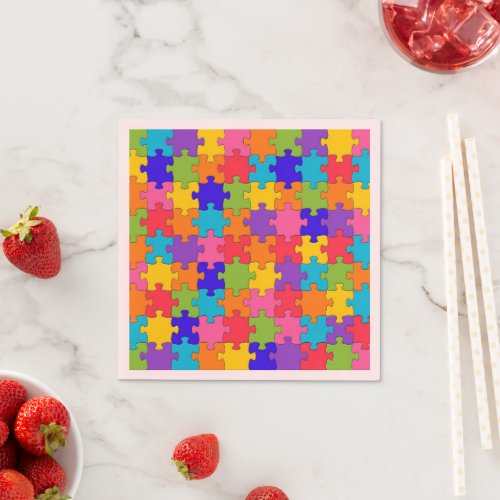 These napkins feature the pretty bright colors of a jigsaw puzzle. The napkins are available in white, ecru, pink and silver colors. The jigsaw puzzle pattern is also a symbol for Autism. Click customize it to add text if you wish. The napkins are sold in quantities of 50. Buy in bulk and save. These napkins are food contact safe. Click the puzzle napkin image or the link to see more information or to buy napkins.
Jigsaw Puzzle Paper Napkins On Zazzle
#AIArtPosters #AIArt