Pizza Wall Fantasy Pizzeria Poster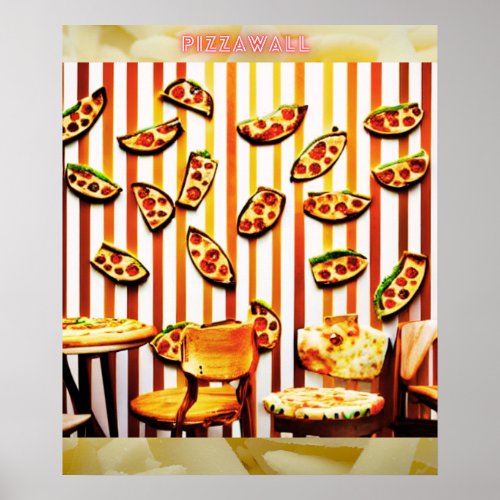 This is a fantasy pizzeria poster with a mozzarella background. The art was partially created with Artificial Intelligence. The poster has a neon Pizza Wall title at the top. The chairs seem to be made of pizza. There are pizza slices on a striped wall. There is a pizza as big as the table top on a table. This poster would be great for pizza lovers and people who work at pizza parlors. The poster size is 20″ by 24″ and you can select other sizes. The poster is a gallery quality giclee print. Click the pizza poster image or the link to see more information or to buy a poster.
Pizza Wall Fantasy Pizzeria Poster On Zazzle
Pizza Paper Plates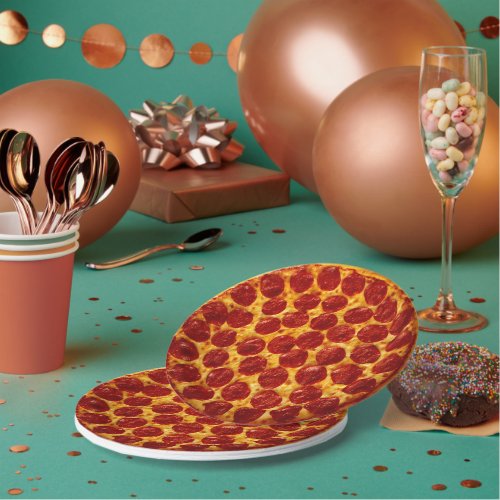 Throw a spectacular party with fully customizable paper plates to match your theme! Each set of eight paper plates is printed on durable stock and decorated with a custom design or photo. These plates are perfect for serving pizza, cake, appetizers or salads. Order these with Zazzle paper napkins for a complete set of party tableware that your guests will love! The pizza paper plates are FDA approved for food contact and safety. Click the pizza paper plate image or the link to see more information or to buy paper plates.
Pizza Paper Plates On Zazzle