Penuche Recipe For Penuche Day July 22nd
Penuche Day is a food holiday. Penuch Day is celebrated on July 22nd every year. Penuche is a light colored fudge usually made with brown sugar, butter, milk, nuts and vanilla. Penuche has a caramel flavor since it is created by the caramelization of brown sugar. National Penuche Day has a 2 Gifty rating on the Giftypedia holiday website. The Gift Guidelines for Penuch Day are Penuche and Cake with Penuche Frosting. When you post about Penuche Day on social websites use #PenucheDay or #NationalPenucheDay hashtags.
www.Giftypedia.com/National_Penuche_Day
Chocolate Cupcakes With Penuche Filling Recipe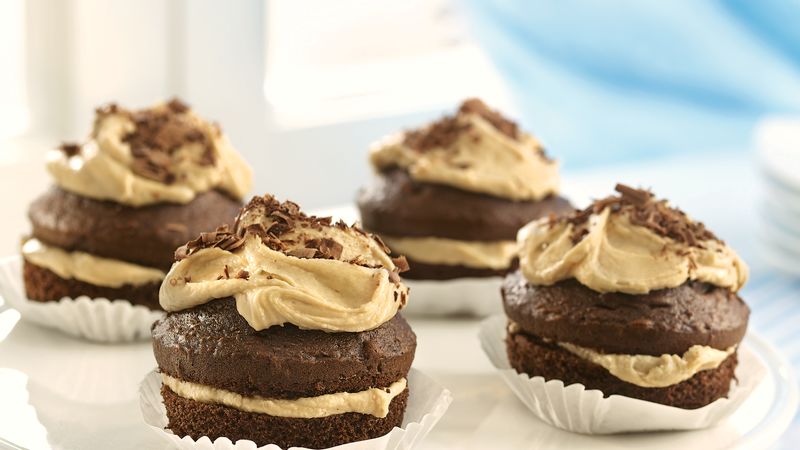 This is a recipe for Chocolate Cupcakes With Penuche Filling. The recipe uses one box of Betty Crocker™ Super Moist™ Chocolate Fudge Cake Mix. The layer of penuche makes the frosted chocolate cupcakes seem like yummy mini layer cakes. Click the penuche recipe image or the link to see the recipe on the Betty Crocker website.
Chocolate Cupcakes With Penuche Filling Recipe On Betty Crocker
Penuche Comic