Paperclip Day On Holiday Sites
Paper Clip Comic By Joe Combs


www.JoeCombs.com
Paper Clip Facts For Kids Kiddle Kpedia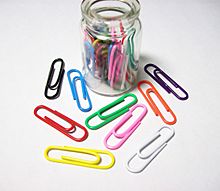 Paper Clip Facts For Kids Kiddle Kpedia
Paperclip Day May 29th

Paperclip Day is celebrated on May 29th every year. People may do something with paperclips to celebrate the holiday. Suggestions for celebrating Paperclip Day on the Internet are to use more colorful paperclips, create something with paperclips, buy some paperclips and give somebody paperclips. Paper Clip Day has a 1 Gifty rating which indicates people are not so likely to give gifts on this holiday. You could still send a card or give them some paper clips … with a magnetic paper clip dispenser.
Paper Clip Comic By Wayno Piraro


www.Facebook.com/bizarrocomics
Paper Clip Day On Giftypedia May 29th
You can see a Paper Clip Day Video on the CeleGreat channel on Giftypedia and on YouTube.
Paper Clip Day On Giftypedia


Paper Clip Day On Giftypedia
Paper Clip Day On Days Of The Year


Paper Clip Day On Days Of The Year
Paper Clip Day On HappyDays-365


Paper Clip Day On HappyDays-365
Holiday Activities, Crafts, Learning Websites
These websites have activities, crafts and learning materials about many subjects. The sites may have activities and information about paperclips, Paperclip Day and other holidays.
Activities For Children
www.AllFreeKidsCrafts.com
www.FunFamilyCrafts.com
www.KidActivities.net
www.PlayIdeas.com
Educational Themes
www.EdHelper.com
www.EducationWorld.com
Poetry For Kids
www.PoetryAw.net
Animated Educational Videos For Kids
www.BrainPop.com
KidzWorld Kids Social Network
www.KidzWorld.com
Temp Paper Clip Comic On Wisdom Enough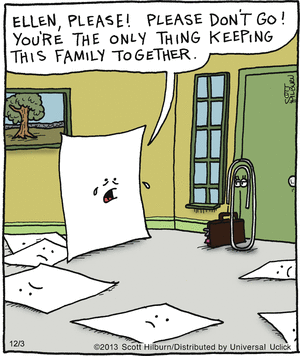 Paperclip Gifts, Easter Gifts, Holiday Gifts, Taurus Gifts, Gemini Gifts and May Gifts On Zazzle
Zazzle has lots of fun gifts to help you celebrate holidays. You can send boxes of chocolates, cookies and candy and other gifts to people from Zazzle. Zazzle has many kinds of mugs, beer steins and commuter cups. You can buy t-shirts, hoodies, leggings and hats. You can get phone cases and mouse pads. You can get watches, clocks and lamps. You can add photos and other images and text to create unique personalized gifts.
Paperclip Gifts On Zazzle
Stationery Gifts On Zazzle
Writing Gifts On Zazzle
Be Kind To Animals Gifts On Zazzle
Scrabble Gifts On Zazzle
Easter On Zazzle
Cards On Zazzle
Baby Gifts On Zazzle
Holiday Gifts On Zazzle
Taurus Gifts On Zazzle
Gemini Gifts On Zazzle
May Gifts On Zazzle
Jewelry Gifts On Zazzle
Shirt Gifts On Zazzle
Candy Gifts On Zazzle
Chocolates Gifts On Zazzle
Cookie Gifts On Zazzle
Hat Gifts On Zazzle
Free Click Donations Website
This Non Profits website has links to many charities and causes you can support by making free click donations. It is very easy to do. You click the site, click to support the site and the cause or charity gets a free donation. You can give free click donations to many causes at this website.
www.TheNonProfits.com
Click To Make Free Donations To Many Causes
www.TheNonProfits.com

Bright Colorful Paper Clips Art On Pixabay
www.Spl.it/vq08ZT
Mystical Wall Tapestry


Mystical Wall Tapestry On S6
Mystical Wall Tapestry By Allison Romero Design