Noodle Day October 6th
National Noodle Day is a food holiday that is celebrated on October 6th every year. Noodle Day is a day for noodles or pasta. National Noodle Day has a 3 Gifty rating on Giftypedia. Post about Noodle Day on social sites with #NoodleDay hashtags.
Pasta Comics The Cartoonist Group

The pasta comic is a Speed Bump comic by Dave Coverly. Click the comic image or the link to see the Pasta Comics on the Cartoonist Group website.
Pasta Comics On The Cartoonist Group Website
National Noodle Day On Holiday Websites
National Noodle Day On Giftypedia
www.Giftypedia.com/National_Noodle_Day
National Noodle Day On National Day Calendar
NationalDayCalendar.com/national-noodle-day-october-6/
National Noodle Day On National Today
www.NationalToday.com/national-noodle-day/
Italian Gift Baskets Gourmet Gift Baskets

Chianti Wine Italian Gourmet Gift Basket
Give Italian gourmet gift baskets and help friends live la dolce vita. Select any of the delicious Italian gourmet gift baskets. The gourmet baskets are stocked with rich oils, decadent pasta sauces, artisan handmade pasta, and luxurious wines. These Italian gifts are guaranteed to make a good impression.
Italian Gift Baskets At Gourmet Gift Baskets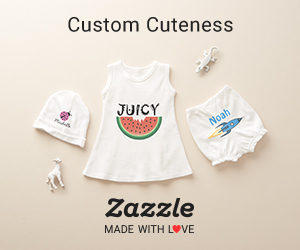 National Noodle Month Quiz
The Food Channel has a National Noodle Month Quiz.
National Noodle Month Quiz On The Food Channel
Italian Gourmet Gift Basket Autumn Cornucopia On AdorableGiftBaskets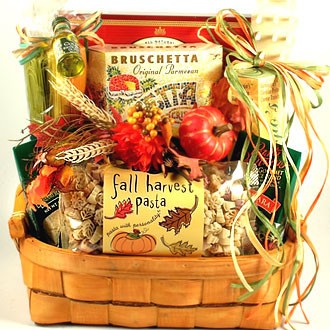 This Italian gourmet gift basket has pasta, pasta sauce, leaf shaped pasta, cookies, a pasta spoon and more. The gift basket offers a bountiful selection of Italian gourmet specialty food that they are sure to love!
Contents:
Leaf Shaped Pasta
Handmade Angel Hair Pasta
La Piana Traditional Artisan Pasta
Creamy Roasted Garlic Pasta Sauce Blend
Marinara Sauce Blend
Extra Virgin Olive Oil
Bruschetta Original Parmesan Crisps
Chocolate Wafer Cookies
Italian Cream Filled Wafer Rolls
Wooden Pasta Spoon
Click the gift basket image or the link to see more about the gift basket.
Italian Gourmet Specialty Gift Basket Autumn Cornucopia On Adorable Gift Baskets
Holiday Activities, Crafts, Learning Websites
These websites have activities, crafts and learning materials about many subjects. The sites may have activities and information about noodles or pasta, Noodle Day and other holidays.
Activities For Children
www.AllFreeKidsCrafts.com
www.FunFamilyCrafts.com
www.KidActivities.net
www.PlayIdeas.com
Educational Themes
www.EdHelper.com
www.EducationWorld.com
Poetry For Kids
www.PoetryAw.net
Animated Educational Videos For Kids
www.BrainPop.com
Pasta Quiz On Braingle


This is a ten question multiple choice pasta quiz. Click the pasta image or the link to see the Pasta Quiz on the Braingle website.
Pasta Quiz On Braingle
Noodle Day Gifts, Noodle Gifts, Cookie Gifts, Holiday Gifts, Libra Gifts, Scorpio Gifts and October Gifts On Zazzle
Zazzle has lots of fun gifts to help you celebrate holidays. You can send balloons, cookies and candy and other gifts to people from Zazzle. Zazzle has many kinds of mugs, beer steins and commuter cups. You can buy t-shirts, hoodies, leggings and hats. You can get phone cases and mouse pads. You can get watches, clocks and lamps. You can add photos and other images and text to create unique personalized gifts.
Noodle Day Gifts On Zazzle
Noodle Gifts On Zazzle
Cookie Gifts On Zazzle
Stationery Gifts On Zazzle
Writing Gifts On Zazzle
Cards On Zazzle
Baby Gifts On Zazzle
Holiday Gifts On Zazzle
Libra Gifts On Zazzle
Scorpio Gifts On Zazzle
October Gifts On Zazzle
Jewelry Gifts On Zazzle
Shirt Gifts On Zazzle
Candy Gifts On Zazzle
Chocolate Gifts On Zazzle
Cookie Gifts On Zazzle
Hat Gifts On Zazzle

This content contains some affiliate links which means if you click a link and purchase I may receive a commission without any extra cost to you. Thank you.
Spaghetti Comics
Luann Spaghetti Comics By Greg Evans


The comic above is one of the comics on the page. Click the spaghetti comic or the link to see more spaghetti comics. This is a link to the Luann Spaghetti Comics.
Luann Spaghetti Comics By Greg Evans

20% Discount Get Help With Online Therapy
Cognitive Behavioral Therapy
For the pandemic they are offering parts of their online therapy platform for free. The free access includes their online therapy program with 8 easy-to-follow sections and 25 worksheets, yoga and meditation videos, activity plan, journal and tests.
You can learn helpful stress relief techniques at this website. You can learn how to be happier with online therapy, too. You can also learn better communication skills, social skills and coping skills to improve your relationships.
Look at the Online Therapy website at www.Online-Therapy.com/?ref=168880
Are You Sad Or Depressed? You can get online help with depression at the Online Therapy website, too.
Get Depression Help With Online Therapy