National Procrastination Week
It is National Procrastination Week. Are you going to wait until next week to celebrate?

Comic on a website stating you can return something you buy and save 100%.

You Can Return That
BeMoreWithLess.com/return
You can celebrate National Procrastination Week next week because it is a holiday celebrated in the first two weeks of March. You can see that on this National Day Calendar page.
National Procrastination Week On National Day Calendar
NationalDayCalendar.com/national-procrastination-week-first-two-weeks-in-march-or-when-its-convenient/
Wikipedia seconds that emotion at National Procrastination Week On Wikipedia
Excerpt:
"National Procrastination Week is a national holiday devoted to procrastination and putting-off important tasks. It is an annual event that takes place during the first two weeks of March, but, in spirit of the holiday, the specific dates change annually."
National Procrastination Week – Wikipedia
https://en.wikipedia.org/wiki/National_Procrastination_Week
The Days Of The Year website has Procrastination Week as March 3rd – March 9th on their website at:
www.DaysOfTheYear.com/days/procrastination-week/
Procrastination Comic

Hypnotist, NLPer and Trainer
Personal Change Coach
Coach McDuffee, Mr. Andrew McDuffee can help you to change.
He can help you to
Start, or finish a big project you've been procrastinating
The Duff McDuffee Website
www.DuffMcDuffee.com
Andrew Duff McDuffee On Facebook
www.Facebook.com/duffmcduffee
Procrastination Birthday Card On Noble Works

www.NobleWorksCards.com/4683-procrastination-funny-cartoons-birthday-card.html
Item #: 4683
Cover Reads: I'll Have You Know You're Talking To The Leader Of The Largest Nation On Earth. And What Nation Is That? Procrastination
Inside Reads: Never Put Off Today What You Can Put Off Tomorrow. (Except Having A Happy Birthday.)
Dan Piraro Comics BizarroComics

You can find Dan Piraro Comics on this website:
www.ComicsKingdom.com/bizarro
This is a link to the Bizarro Comics Facebook page:
www.Facebook.com/bizarrocomics
Procrastination Week Trucker Hat
15% Off With Code ZAZZLEPARTYZ
Procrastination Week Trucker Hat
15% Off With Code ZAZZLEPARTYZ
Green Procrastination Week Trucker Hat
Procrastination Week T-Shirt
15% Off With Code ZAZZLEPARTYZ
Procrastination Week T-Shirt
15% Off With Code ZAZZLEPARTYZ
Gray Procrastination Week T-Shirt
National Procrastination Week Educational Activities For Teachers
Better Late Than Never National Procrastination Week March Freebie On Teachers Pay Teachers

www.TeachersPayTeachers.com/Product/March-Freebie-Better-Late-than-Never-Procrastination-Week-204010
Holiday Activities, Crafts, Learning Websites
These websites have activities, crafts and learning materials about many subjects. The sites may have activities and information about procrastination, Procrastination Week and other holidays.
Activities For Children
www.AllFreeKidsCrafts.com
www.FunFamilyCrafts.com
www.KidActivities.net
www.PlayIdeas.com
Educational Themes
www.EdHelper.com
www.EducationWorld.com
Poetry For Kids
www.PoetryAw.net
Animated Educational Videos For Kids
www.BrainPop.com
Procrastination Gifts, Holiday Gifts, Pisces Gifts and March Gifts On Zazzle
Zazzle has lots of fun gifts to help you celebrate holidays. You can send balloons, cookies and candy and other gifts to people from Zazzle. Zazzle has many kinds of mugs, beer steins and commuter cups. You can buy t-shirts, hoodies, leggings and hats. You can get phone cases and mouse pads. You can get watches, clocks and lamps. You can add photos and other images and text to create unique personalized gifts.
Procrastination Gifts On Zazzle
Stationery Gifts On Zazzle
Writing Gifts On Zazzle
Cards On Zazzle
Baby Gifts On Zazzle
Holiday Gifts On Zazzle
Pisces Gifts On Zazzle
March Gifts On Zazzle
Candy Gifts On Zazzle
Chocolate Gifts On Zazzle
Cookie Gifts On Zazzle
Free Click Donations Website
This Non Profits website has links to many charities and causes you can support by making free click donations. It is very easy to do. You click the site, click to support the site and the cause or charity gets a free donation. You can give free click donations to many causes at this website.
www.TheNonProfits.com
Click To Make Free Donations To Many Causes
www.TheNonProfits.com
Womens Blue National Procrastination Week T-Shirt

Womens Blue National Procrastination Week T-Shirt On TeeSpring

This content contains some affiliate links which means if you click a link and purchase I may receive a commission without any extra cost to you. Thank you.

Happy Day Cookie Bouquet Gift Basket From CookieBouquets.com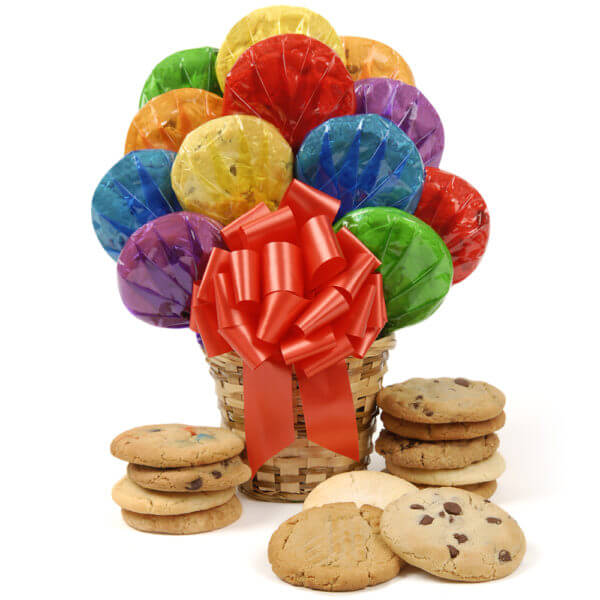 These colorfully wrapped scrumptious cookies arranged in a wicker basket will make someone smile. The Happy Day Cookie Bouquet is perfect for any occasion! You can add a teddy bear for $5.95. Select 12, 18, 24 or 36 cookies. Click the cookie bouquet image or the link for more information or to purchase.
Happy Day Cookie Bouquet From Cookie Bouquets

A Pickles by Brian Crane comic on the Cartoonist Group website. Click the comic image or the link for more information.
Pickles Comic On Cartoonist Group

20% Discount Get Help With Online Therapy
Cognitive Behavioral Therapy
For the pandemic they are offering parts of their online therapy platform for free. The free access includes their online therapy program with 8 easy-to-follow sections and 25 worksheets, yoga and meditation videos, activity plan, journal and tests.
You can learn helpful stress relief techniques at this website. You can learn how to be happier with online therapy, too. You can also learn better communication skills, social skills and coping skills to improve your relationships.
Look at the Online Therapy website at www.Online-Therapy.com/?ref=168880
Are You Sad Or Depressed? You can get online help with depression at the Online Therapy website, too.
Get Depression Help With Online Therapy