National Pink Day is celebrated on June 23rd every year. National Pink Day is a holiday for the color pink. The color pink is created by mixing the colors red and white together. You can celebrate Pink Day by wearing something pink. You could wear a pink shirt, a pink dress, a pink scarf, pink lipstick, nail polish, a pink hair ribbon or any pink accessory or clothing you like. National Pink Day has a 3 Gifty rating on Giftypedia. Post about Pink Day on social sites with #NationalPinkDay hashtags.
A Pink Flowers SpeedBump Comic


Speed Bump Published 2015-08-28 (Image 131368)
A Pink Flowers SpeedBump Comic On CartoonistGroup
Pink Pickles Comic By Brian Crane


Pink Pickles Comic By Brian Crane On CartoonistGroup
A Pink Quiz On FunTrivia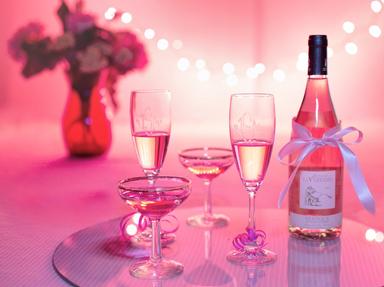 Answer Ten Questions About Pink In A Pink Quiz
National Pink Day On Giftypedia
www.Giftypedia.com/National_Pink_Day
National Pink Day On National Day Calendar
NationalDayCalendar.com/days-2/national-pink-day-june-23/
Holiday Activities, Crafts, Learning Websites
These websites have activities, crafts and learning materials about many subjects. The sites may have activities and information about colors, Pink Day and other holidays.
Activities For Children
www.AllFreeKidsCrafts.com
www.FunFamilyCrafts.com
www.KidActivities.net
www.PlayIdeas.com
Educational Themes
www.EdHelper.com
www.EducationWorld.com
Poetry For Kids
www.PoetryAw.net
Animated Educational Videos For Kids
www.BrainPop.com
Pink Day Gifts, Pink Gifts, Holiday Gifts, Gemini Gifts, Cancer Gifts and June Gifts On Zazzle
Zazzle has lots of fun gifts to help you celebrate holidays. You can send balloons, cookies and candy and other gifts to people from Zazzle. Zazzle has many kinds of mugs, beer steins and commuter cups. You can buy t-shirts, hoodies, leggings and hats. You can get phone cases and mouse pads. You can get watches, clocks and lamps. You can add photos and other images and text to create unique personalized gifts.
30th Birthday Party Rose Gold Glitter Drips Glam Balloon
30th Birthday Party Rose Gold Glitter Drips Glam Balloon
30th Birthday Party Rose Gold Glitter Drips Glam Balloon
Donut Day Gifts On Zazzle
Donut Gifts On Zazzle
Stationery Gifts On Zazzle
Writing Gifts On Zazzle
Cards On Zazzle
Baby Gifts On Zazzle
Holiday Gifts On Zazzle
Gemini Gifts On Zazzle
Cancer Gifts On Zazzle
June Gifts On Zazzle
Jewelry Gifts On Zazzle
Shirt Gifts On Zazzle
Candy Gifts On Zazzle
Chocolate Gifts On Zazzle
Cookie Gifts On Zazzle
Hat Gifts On Zazzle
Free Click Donations Website
This Non Profits website has links to many charities and causes you can support by making free click donations. It is very easy to do. You click the site, click to support the site and the cause or charity gets a free donation. You can give free click donations to many causes at this website.
www.TheNonProfits.com
Click To Make Free Donations To Many Causes
www.TheNonProfits.com
This content contains affiliate links. That means if you click a link and purchase I may get a commission without any extra cost to you. Thank you.
Daily Sale The Best Deals On The Internet Save As Much As 90% On Apparel


Fun Free Shipping On Orders Over $65

#NationalPinkDay
#June 23
#June holidays