This GiftsNDays January Post has some holiday quizzes on it.
www.GiftsNDays.com/holiday-quizzes/
Reminisce about Trivia Day on January 4th in this GiftsNDays Trivia Day post.


www.GiftsNDays.com/trivia-day
This July Post has some July Quizzes on it with links to the quiz websites. You can also see a Sporcle Daily Trivia Calendar later in this post.
July Quiz Multiple Choice On Quizland
Ten Question Multiple Choice Quiz About The Month Of July On Quizland
July Quiz On Quizland
This July Quiz Has Questions About Events That Happened In July
Ten Question Multiple Choice Quiz About The Month Of July On FunTrivia
Month Of July Quiz On FunTrivia
The Month Of July

July Trivia Quiz On The Trivia Champ Website
You Can See The Answers On These Trivia Quizzes By Positioning Your Cursor Over The Encircled Question Marks.
July Trivia Quiz On TriviaChamp
July Quiz On The Trivia Champ Website
July Quiz On TriviaChamp
Trivia Champ Has Free Printable Trivia Quizzes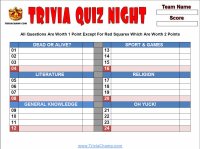 July Quizzes On Sporcle
July Quizzes On Sporcle
Sporcle Daily Trivia Calendar On Amazon
Mentally Stimulating Diversions
Sporcle 2019 Day To Day Calendar

The all-new Sporcle 2019 Day-to-Day Calendar features a year's worth of the uniquely inventive, interactive, and fun trivia challenges derived from the top quizzes on Sporcle.com, the most popular trivia site on the web.
With a collection of over a million user-generated quizzes and more than two billion online plays, Sporcle has become the leading source for trivia on the web and mobile devices. Featuring challenges on every topic imaginable, the Sporcle calendar will test your knowledge with daily diversions to entertain you all year long.
Sporcle Daily Trivia Calendar On Amazon
Today Is Going To Be A Great Day Calendar

It's artistic inspiration, it's the start-your-day-right calendar gift.
What's better than a positive message (or quote, lyric, or piece of advice) to lift your spirits? Every day, words to live by — Bloom where you are planted, Prove them wrong, Forget the mistake, remember the lesson. —a re brought to life through fresh, bright graphic design by over 30 contemporary illustrators, providing a reliable boost of cheer to guide you through the year. Once a page is torn off, you can pick and choose which to hang on the wall, creating a gallery of joy, warmth and inspiration.

Today Is Going To Be A Great Day Calendar