The Immutouch SmartBand

"Avoid touching eyes, nose and mouth. Why? Hands touch many surfaces and can pick up viruses. Once contaminated, hands can transfer the virus to your eyes, nose or mouth. From there, the virus can enter your body and can make you sick."


Immutouch is a new smartband that could help people to avoid contracting COVID-19. Common pathogens could enter your system through the mucous membranes in your mouth, nose or eyes. It is possible that you risk infection when you touch your face.


Immutouch is a smartband that will help people control their hands so they don't touch their faces. Immutouch will vibrate when a person's hand is moving toward their face. Immutouch helps people to form better health habits so they are safe from germs. With Immutouch alerts, germs will not be near people's mouths, noses and eyes.
There is a gravimeter in the Immutouch smartband that uses a personalizable algorithm to track hand position. The band alerts you instantly to any hazardous movements. Immutouch will help you to learn a routine that will keep you and your family healthy.
Whenever the wearer touches their face, Immutouch vibrates, making them aware of an otherwise unconscious behaviour. People touch their face 23 times per hour on average. By making people more aware of touching their faces, Immutouch could stop the habit.
Many people will want to have two Immutouch smartbands. It is not necessary, but having the smartbands on both hands will help to keep your face clean without germs from hand contact. However using one smartband will help to alert someone that their hand is nearing their face.


You can get IOS or Android Immutouch apps in the Google Play Store or the Apple App Store. People don't have to use a smartphone with Immutouch but you do need a smartphone to set up Immutouch. After Immutouch is set up you can use it anywhere.


The Immutouch smartband can be calibrated for your movements and desired sensitivity. A smartphone can be paired with up to two bands for the Immutouch setup. The Immutouch smartbands will continue to function after setup without a Bluetooth connection. The phone will also record each touch so you can track your progress over time.
There is no smartwatch that alerts people to touching their faces. Most of them don't allow developers to read the data that is necessary all day and in a battery efficient way. So you can't use a smartwatch instead of Immutouch.
If you would like to contact Immutouch you can send them an email. Immutouch will try to respond to emails within one business day. The Immutouch email address is info@immutouch.com.


The Immutouch Smartband is for sale on the Immutouch website for $49.99. There is a 14 Day Money Back Guarantee.
www.Immutouch.com
Elegant Glitter Flowers Diamonds Gold Birthday Banner 50% Off With Code MARCHLOVEZAZ
Elegant Glitter Flowers Diamonds Gold Birthday Banner 50% Off With Code MARCHLOVEZAZ
Chic personalized womens and girls birthday party celebration banner with beautiful purple watercolor sparkle flowers and faux diamonds frame on a glamorous gold gradient background. You can see similar products in the Groovy Graphics Zazzle store.
Elegant Glitter Flowers Diamonds Gold Birthday Banners On Zazzle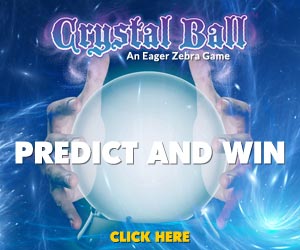 #WearableTech #HealthyHabits #Immutouch