The Happier Every Day Book $13.27 By Paula Munier
Happier Every Day: Simple Ways To Bring More Peace, Contentment And Joy Into Your Life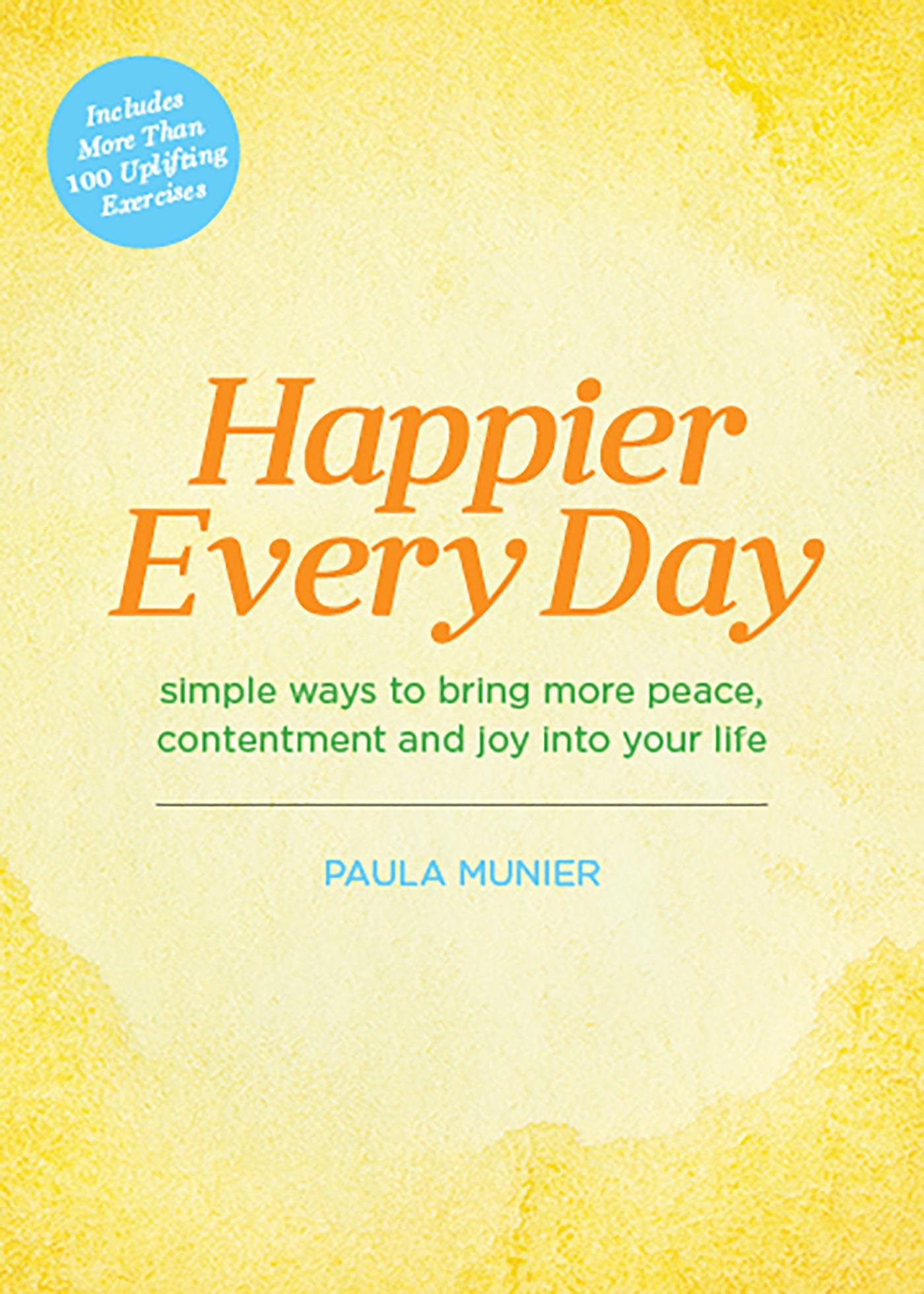 Do you want to be happier? Then why not read the Happier Every Day book? You can find the cheery book in Walmart or on the Net. The book includes more than 100 exercises to increase your happiness, peace and contentment. You won't just be reading a book with happiness theories. You can try more than a hundred ways to be happier and more content.
Happier Every Day was created by a yoga instructor named Paula Munier. She describes a simple and comprehensive method for cultivating happiness. The book also includes 100 practical easy exercises that activate happiness. The book includes recent data and discoveries in layman's terms.
This happiness book
– Features more than 100 exercises designed to lighten your spirit
– Has happiness activities from yoga and decluttering to meditation and forest bathing
– Was written by a USA Today bestselling author
The happiness exercises and activities are both more familiar (hygge, feng shui, law of attraction, yoga, decluttering, etc.) and more obscure techniques (forest bathing) for achieving happiness.
This joyful, encouraging book can be picked up as needed for calming or read from front to back as one would a daily devotional. It provides a positive beginning to each day, helping you to put yourself in a state of mind where you'll be open to happiness in whatever form it presents itself. Happier Every Day is a hardcover book with 288 pages.
Happier Every Day: Simple Ways To Bring More Peace, Contentment And Joy Into Your Life
20% Discount Get Help With Online Therapy
Cognitive Behavioral Therapy
You can learn how to be happier with online therapy, too. You can also learn better communication skills, social skills and coping skills to improve your relationships.
Look at the Online Therapy website at www.Online-Therapy.com/?ref=168880
Are You Sad Or Depressed? You can get online help with depression at the Online Therapy website, too.
Get Depression Help With Online Therapy
Get Help For Anxiety, Depression, Panic Attacks, Relationships, Social Anxiety, Speech Anxiety And Stress
Are anxious or stressed? You can get help for anxiety or stress on the Online Therapy website.
Get Help For Anxiety With Online Therapy
You can get a 20% Discount for help with many other issues at Online Therapy. Read more at the Online Therapy website at www.Online-Therapy.com/?ref=168880