#FirstSaturdayInJanuaryHoliday
Fruitcake Toss Day Party Poster $17.34 40% Off With Code NEWYEARIDEAS18″ x 24″ Poster
This is a bright colorful Fruitcake Toss Day Party Poster. The poster is 18″ x 24″ and you can select other sizes. This Fruitcake Toss Day design was partially created with Artificial Intelligence on Canva. Fruitcake Toss Day is a food holiday celebrated on the first Saturday in January every year. The party poster shows pretty fruitcake, balloons, flowers, decorations and more. You can see the words Fruitcake Toss Day Party in bright pink on the poster. AI Art is very popular and trending online. Fruitcake is a cake made with candied fruit, dried fruit, nuts and spices that is a Christmas and wedding tradition cake. Fruitcake is commonly given as a gift and the cake is popular during the winter holidays Thanksgiving and Christmas. Click the fruitcake party poster image or the link to see more information or to buy a poster.
Fruitcake Toss Day Party Poster On Zazzle
Fruitcake Toss Day Party Poster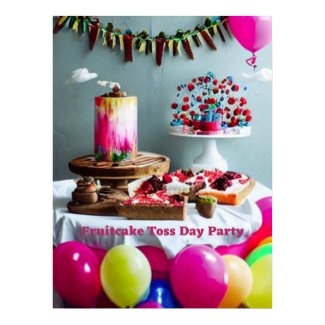 <
These posters are gallery quality giclee prints. The party poster would be a nice home decoration or dorm room poster for the winter or winter holidays. The holiday design is printed on Zazzle custom Giclee posters! Choose from 5 unique, high quality paper types for the poster. All are great options that feature a smooth surface with vibrant full color printing. Click the fruitcake party poster image or the link to see more information or to buy a poster.
Fruitcake Toss Day Party Poster On Zazzle
You can see more Artificial Intelligence Art and Holiday Posters in the JobShop Store on Zazzle.
The JobShop Store On Zazzle
A Christmas Fruitcake Poster You Can Put Together Online

This is a Christmas Fruitcake Puzzle on the Jigsaw Planet puzzles website. When you move a puzzle piece to its spot on the puzzzle it snaps into place with a snapping sound. After you finish the puzzle you can share it on Facebook and Twitter. Click the puzzle image or the link to see the puzzle on the Jigsaw Planet website.
Christmas Fruitcake Puzzle On Jigsaw Planet
Who Invented Fruitcake Wonder Of The Day #812 And Quiz On Wonderopolis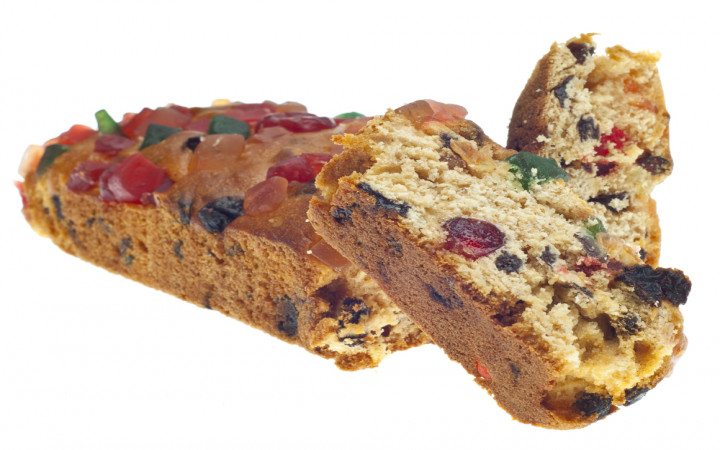 Wonder Of The Day #812
Who Invented Fruitcake is the Wonder Of The Day #812 in January. There is an audio file of the wonder with information about fruitcake you can hear and read. There is also a fun fruitcake quiz on the Wonderopolis children's discovery website. There are three questions to answer about fruitcake. After you look listen to an audio version of Who Invented Fruitcake you should be able to answer the three questions about fruitcake. Click the image or the link to see more about this fruitcake wonder.
Who Invented Fruitcake Quiz On Wonderopolis
Fruitcake Psychology Greeting Card On Zazzle $3.63 15% Off With Code 2023TREATS4U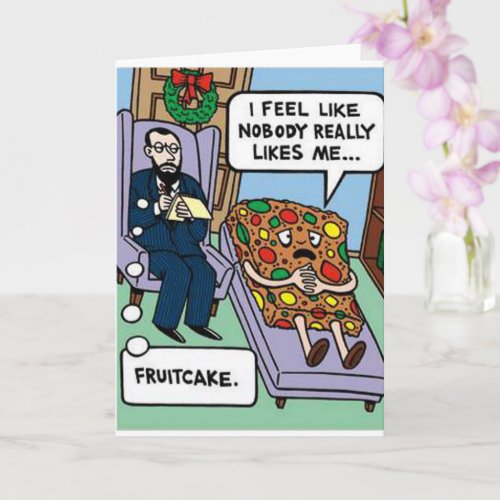 This is a Fruitcake Psychology Greeting Card on the Zazzle website. There is a Fruitcake Toss Day holiday on the first Saturday in January. You could make a friend smile by sending them this Fruitcake Psychology Greeting Card. This is a cute funny fruitcake holiday greeting card or psychology greeting card people will enjoy. The greeting card has a light white, uncoated matte finish with texture. The card is easy to write on and won't smudge. These greeting cards are made and printed in the USA. Click the card image or the link to see more information or to buy a greeting card.
Fruitcake Psychology Greeting Card On Zazzle