Do A Grouch A Favor Day
Almond Day
Sesame Street Character Faces Pattern Adult Cloth Face Mask
This is a Sesame Street Character Faces Pattern Adult Cloth Face Mask on the Zazzle website. The adjustable nose bridge wire lets you conform the top of the mask perfectly around the shape of your nose, and with the adjustable ear loops, you can set the tension on the face mask straps to fit your face and ears just right. Click the face mask image or the link for more information or to purchase.
Sesame Street Character Faces Pattern Adult Cloth Face Mask
On This Day February 16th
On This Day

This is an On This Day Video with events that happened on February 16th. The narrator talks about Do A Grouch A Favor Day, Studebaker, the end of Prohibition and other February 16th events.
Grouch Day is October 15th.
You can read more about the Grouch Day holiday on the National Today website.
www.NationalToday.com/national-grouch-day/
The Almond Milk Cookbook By Alan Roettinger On BookShop $12.95 Paperback

Almond milk is an exciting, versatile alternative to dairy- and soy-based milks. Whether you're vegan, lactose-intolerant, or allergic to soy, you can still enjoy the rich, creamy goodness of milk. Almond milk has a light flavor with just a hint of almonds and boasts a higher concentration of vitamins and minerals than either dairy or soy milk without any cholesterol or saturated fat. Chef and cookbook author Alan Roettinger presents a broad array of wholesome, satisfying, dairy- and gluten-free recipes. Use any commercial almond milk in these dishes or try your hand at making fresh, easy almond milk and thick almond creams at home so you can control their richness and monitor the ingredients. More than 100 recipes for delicious smoothies, hot and cold soups, creamy sauces and dressings, satisfying pasta dishes, comfort-food favorites, sweet treats, and frozen desserts showcase the versatility of this nutritious, flavorful beverage. You can add this cookbook to a Wishlist on The BookShop website. Click the image or the link for more information.
The Almond Milk Cookbook By Alan Roettinger On BookShop
Almond Sparkle Cookies Pillsbury Recipe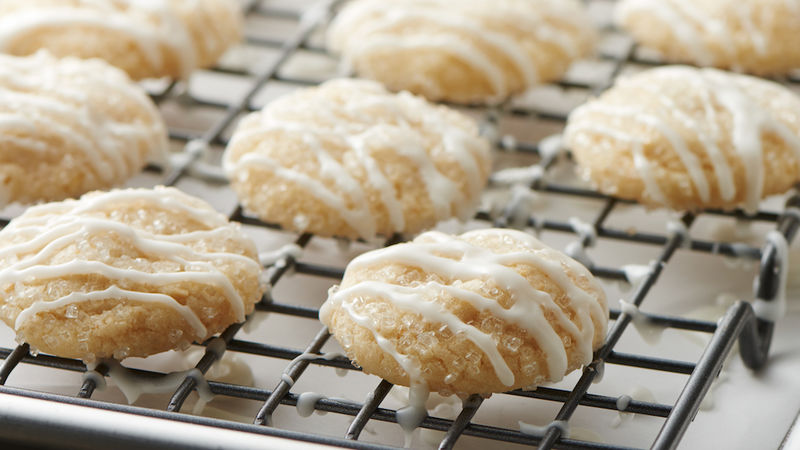 This recipe creates cute holiday almond cookies that sparkle like freshly fallen snow. The recipe makes 38 almond cookies. One of the main ingredients is a roll (16.5 oz) of refrigerated Pillsbury Sugar Cookie Dough. This is a kitchen tested recipe on the Pillsbury website. The prep time for the recipe is only twenty minutes. After the cookies have cooled you drizzle a mixture of powdered sugar, milk and almond extract over the cookies. Click the almond sparkle cookies image or the link to see the recipe on the Pillsbury website.
Almond Sparkle Cookies Pillsbury Recipe
Vincent Van Gogh Almond Blossom Mouse Pad 15% Off With Code SHOPFEBRUARY On Zazzle
Vincent Van Gogh Almond Blossom Mouse Pad 15% Off With Code SHOPFEBRUARY On Zazzle
This is a very pretty Almond Blossom Mouse Pad. That is a painting by Vincent Van Gogh. The mouse pad is a pretty blue color. Put some classic art on your desk with this pretty Van Gogh mouse pad. The mouse pad is made with high quality, full-color printing. The mouse pad has a durable, dust and stain resistant cloth cover and a non-slip backing. Click the mouse pad image or the link for more information or to purchase.
Vincent Van Gogh Almond Blossom Mouse Pad On Zazzle