Celebrate Poetry Holidays And Enjoy Poetry Holidays By Reading Poetry
This poetry holiday post has three WikiHow articles about poetry. There is also a HowCast video about reading poetry, How To Read Poetry. You can also see information about Metaphors & Similes on the Poetry Teatime website. These articles, the video and the information should help you to celebrate and enjoy poetry holidays.
These are some WikiHow articles about reading poetry. The articles should help you to learn how to read and understand poetry. The articles were written by an English professor, Christopher Taylor, PhD. Today we had a poetry holiday Great Poetry Reading Day. The holiday is in National Poetry Month. I am posting these WikiHow articles because I think people would like them. I also think the articls will help people to enjoy the Great Poetry Reading Day holiday and other poetry holidays. Reading poems could inspire people to write poems themselves. The poems could be printed on an artistic background and put on walls. The poems could be given to people as greeting cards and poems. Give Great Poetry Reading Day a chance. Look at the WikiHow article or other articles or videos about reading poetry or poetry appreciation. Then you can celebrate poetry holidays with more interest and appreciation.
How To Read Poetry WikiHow Article
Scan The Poem To Identify Its Form, Rhythm And Meter

This WikiHow article explains many factors involved in reading poetry. The image shown is the first topic covered. You should scan a poem and learn the poem's form, rhythm and meter. The WikiHow article is a very interesting article that should help people learn to understand poems. This article will also teach people how to read a poem aloud. There are also tips for reading a poem to an audience. I think you would like this article because it has a lot of information about reading poetry. I also think you would appreciate this article if you think you would ever want to read a poem to anyone or have a video of you reading a poem.
Three Methods Of Reading A Poem
1 Reading a Poem for Analysis
2 Reading a Poem Aloud
3 Performing a Poem
Click the WikiHow article image or the link to see the article on WikiHow.
www.Wikihow.com/Read-Poetry
How To Understand A Poem WikiHow Article

This WikiHow article will help readers to understand poems. The image shown in the first image of the article. The subject of that section of the article is reading a poem out loud. You should read a poem out loud three times in the beginning.
This article has four parts:
1 Reading the Poem
2 Determining the Subject and Context of the Poem
3 Addressing the Style and Form of the Poem
4 Deciphering the Figurative Meaning of the Poem
I think you will like this WikiHow article. I think you will be more interested in poetry if you read this WikiHow article. Click the article image or the link to see the article on the WikiHow website.
How To Understand A Poem WikiHow Article
How To Enjoy Poetry WikiHow Article

This WikiHow article will give readers ideas about how to enjoy poetry. The article was written by several authors. There are three methods for readers to enjoy poetry in this article.
The three methods are:
1 Having Fun Reading Poems
2 Having Fun Writing Poems
3 Studying Poetry
I think you will enjoy this WikiHow article. I think the article will give you a fresh approach to enjoying poetry. Click the article image or the link to see the article on WikiHow.
www.WikiHow.com/Enjoy-Poetry
This HowCast YouTube video will also help you to read poetry.

Frightened by Frost? Distressed by Dickinson? Improve your understanding and enjoyment of poetry by following these steps.
Step 1: Read poem several times
Read the poem at least three times. Next, read it slowly, paying attention to individual lines or groups of words. Finally, read it aloud, focusing on the sound of the poem.
Tip
Don't look too hard for meaning and symbols. It's important not to "overwork" a poem.
Step 2: Think about structure
Think about the structure of the poem. Does it have a rhyme scheme? Is there a pattern, or is it free verse? Is there repetition? Consult a literary dictionary to learn about specific forms, such as the sonnet, villanelle, and sestina.
Step 3: Contemplate the content
Contemplate the content of the poem. What happens in the poem? What is the mood? Is there a conflict? What seems to be the theme?
Tip
The author of the poem may also be the narrator, but often the narrator is a character the author invents.
Step 4: Focus on sounds
Focus on the way the poem sounds. Repetition of initial consonant sounds is called alliteration. Repetition of vowel sounds is called assonance. Look for a pattern of accented and unaccented syllables to find a poem's rhythm.
Step 5: Look for figurative language
Look for figurative language. Poems often use simile and metaphor to compare feelings and things. Personification occurs when human qualities are attributed to non-human things, and synecdoche substitutes a part for the whole.
Tip
A literary dictionary or handbook is a handy resource for defining different types of figurative language.
Step 6: Think about voice
Think about the voice of the poem. What is the point of view of the narrator? Is the tone intimate or distant? Is the language formal or informal?
Step 7: Put it all together
Put it all together and enjoy reading the poem according to your own analysis. Use your new skill often – there's a whole world of poetry to discover beyond "Roses are red, violets are blue."
Did You Know?
Did you know? The U.S. poet laureate presides over the poetry series at the Library of Congress and develops special projects to advance poetry in American society.
Metaphor And Simile Definitions And Examples


When you are looking at poems and reading them you will need to know what metaphor and simile mean. There is a link to the Metaphor & Simile Definitions with examples on the Poetry Teatime website. Click the image or the link to read about metaphors and similes on the Poetry Teatime website.
Metaphor And Simile Definitions And Examples

This content contains some affiliate links which means if you click a link and purchase I may receive a commission without any extra cost to you. Thank you.


Happy Day Cookie Bouquet Gift Basket From CookieBouquets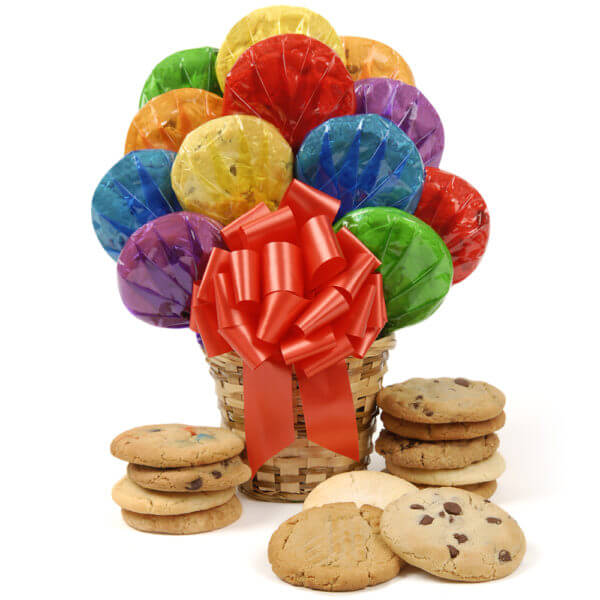 These colorfully wrapped scrumptious cookies arranged in a wicker basket will make someone smile. The Happy Day Cookie Bouquet is perfect for any occasion! You can add a teddy bear for $5.95. Select 12, 18, 24 or 36 cookies. Click the cookie bouquet image or the link for more information or to purchase.
Happy Day Cookie Bouquet From Cookie Bouquets
Perfume And Cologne Samples Men's And Women's Fragrances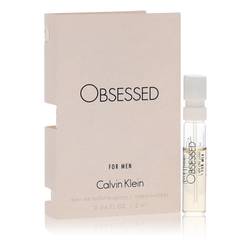 Donate With PayPal To Help Support The GiftsNDays Website
Please click the link to make a PayPal donation to support the GiftsNDays website.
Donate With PayPal To Help Support GiftsNDays
20% Discount Get Help With Online Therapy
Cognitive Behavioral Therapy
For the pandemic they are offering parts of their online therapy platform for free. The free access includes their online therapy program with 8 easy-to-follow sections and 25 worksheets, yoga and meditation videos, activity plan, journal and tests.
You can learn helpful stress relief techniques at this website. You can learn how to be happier with online therapy, too. You can also learn better communication skills, social skills and coping skills to improve your relationships.
Look at the Online Therapy website at www.Online-Therapy.com/?ref=168880
Are You Sad Or Depressed? You can get online help with depression at the Online Therapy website, too.
Get Depression Help With Online Therapy




Madison Rainbow Name Art Print Gift On ColorfulImages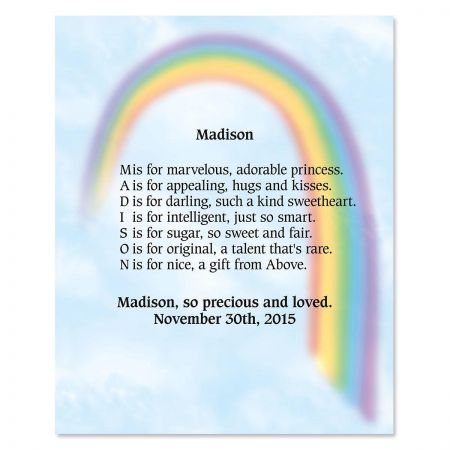 This is a Madison Girls Name Rainbow Poem on the Colorful Images website. Click the image or the link for more information or to purchase.
Rainbow Name Art Prints On The Colorful Images Website
This is a link to my Pinterest. You could find many fun, informative and interesting holiday posts on my Pinterest. My username on Pinterest is telework. If you Follow me on Pinterest I will Follow you.
www.Pinterest.com/telework
Build Your Brand With ApSense
This is my Brand Page on the ApSense website. ApSense is a business social network. ApSense has lots of resources for Internet marketers. Look at my Brand Page. BrandPages showcase blog posts, images, products and more. Many businesses have a presence on the AdSense Network and AdSense Brand Pages. See the Brand Tab in the upper right of GiftsNDays? That tab leads to my Brand Page on ApSense. You can Like my Brand Page and improve my Brand Marketing Score. If you join ApSense you can showcase your business, store or blog on the Internet with a Brand Page. Click the link to see my GiftsNDays Brand Page on AdSense.
www.ApSense.com/brand/GiftsNDays