National Procrastination Week
Comics Procrastination Week
Man is reading USA Yesterday newspaper in a procrastination therapy clinic.

Procrastinating Patient In Procrastination Therapy Clinic Comic

Nothing Is Certain Except Procrastination And Taxes PHD Comics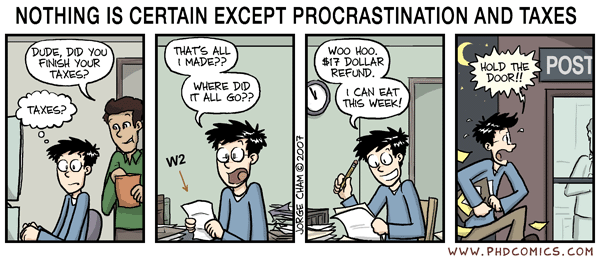 Things I Ask Myself

A Barbecue Comic On TheWoodChips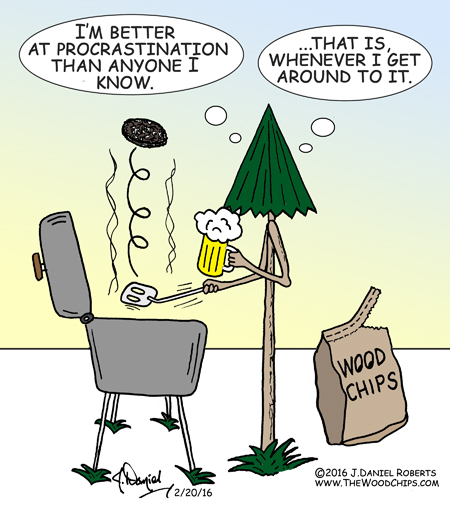 I Am Not Procrastinating Comic On TheWoodChips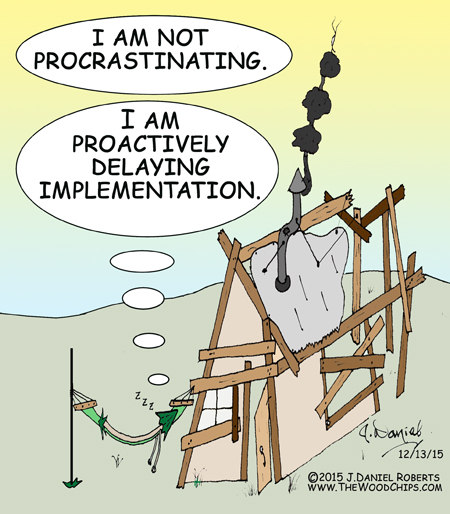 Be Proactive Not Reactive

15 Procrastination Comics On GoComics
www.GoComics.com/comics/lists/1720586/procrastination-comics
Procrastination Value Added
I was going to make this chart about procrastination, but then, you know.

Tips To Help People Stop Procrastinating
How To Stop Procrastinating
#31 Mindfulness To Overcome Procrastination
Holiday Activities, Crafts, Learning Websites
These websites have activities, crafts and learning materials about many subjects. The sites may have activities and information about procrastination, Procrastination Week and other holidays.
Activities For Children
www.AllFreeKidsCrafts.com
www.FunFamilyCrafts.com
www.KidActivities.net
www.PlayIdeas.com
Educational Themes
www.EdHelper.com
www.EducationWorld.com
Poetry For Kids
www.PoetryAw.net
Animated Educational Videos For Kids
www.BrainPop.com
Procrastination Gifts, Holiday Gifts, Pisces Gifts and March Gifts On Zazzle
Zazzle has lots of fun gifts to help you celebrate holidays. You can send balloons, cookies and candy and other gifts to people from Zazzle. Zazzle has many kinds of mugs, beer steins and commuter cups. You can buy t-shirts, hoodies, leggings and hats. You can get phone cases and mouse pads. You can get watches, clocks and lamps. You can add photos and other images and text to create unique personalized gifts.
Procrastination Gifts On Zazzle
Stationery Gifts On Zazzle
Writing Gifts On Zazzle
Cards On Zazzle
Baby Gifts On Zazzle
Holiday Gifts On Zazzle
Pisces Gifts On Zazzle
March Gifts On Zazzle
Candy Gifts On Zazzle
Chocolate Gifts On Zazzle
Cookie Gifts On Zazzle
Free Click Donations Website
This Non Profits website has links to many charities and causes you can support by making free click donations. It is very easy to do. You click the site, click to support the site and the cause or charity gets a free donation. You can give free click donations to many causes at this website.
www.TheNonProfits.com
Click To Make Free Donations To Many Causes
www.TheNonProfits.com