Candy Canes Compact Mirror On Zazzle 15% Off With Code SHOPEARLYZAZ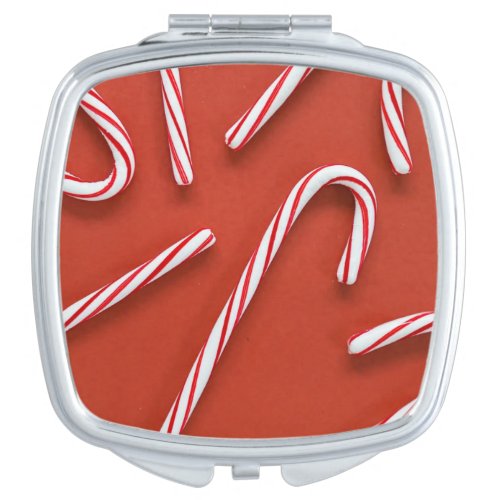 This is a Candy Canes red and white minty stripes on a red background Compact Mirror. These Christmas candies are sure to delight and remind you of holidays of the past, present and future. Customize a compact mirror for styling on the go! Available in four fun shapes, this luxurious compact mirror is a one-of-a-kind accessory that fits perfectly in your purse. The pretty design is printed in vibrant color on a metal insert on the front of the compact mirror. The compact is made with all-metal contruction with inside mirrors on both sides. This Candy Cane Compact Mirror can be customized with images and text to create a special personalized gift. You can add your name and a selfie for a gift to yourself. Click the compact mirror image or the link to see more information or to buy a compact mirror.
Candy Canes Compact Mirror On Zazzle
This post has links to a Candy Canes Compact Mirror, a Peppermint Candy Balloon, National Homemade Cookies Day, a Can Peppermint Oil Help Hair Grow? Article, a Peppermint Tea Drink Puzzle Online, a Birthday Mug Cookie Bouquet, a Jojoba And Peppermint Shampoo Bar, Holiday Deals, a Thank You Cookie Bouquet, Children's Activities Websites, Custom Gifts on Zazzle, a Happy Day Cookie Bouquet Gift Basket, Donate To GiftsNDays, a 20% Discount on Online Therapy and Comics.
Peppermint Candy Balloon On Zazzle 15% Off With Code SHOPEARLYZAZ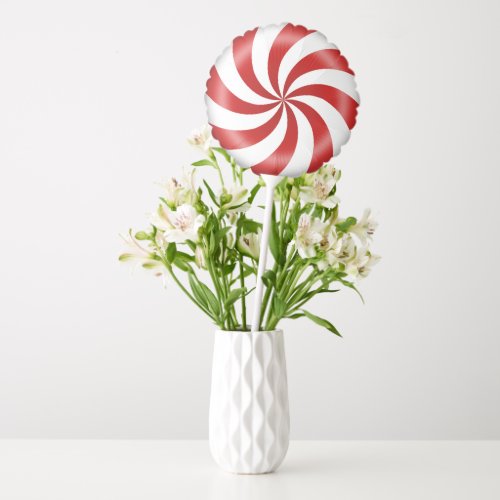 These balloons add a uniquely personal touch to any tabletop decor, flower bouquet or centerpiece. The balloon is a medium size 11″ air filled balloon. You can easily blow the balloon up with a provided stick. The balloons are self-sealing and resuable. The balloons are shipped flat and can be deflated and re-inflated at any time. The all over print allows for the design to be on the entire surface of the balloon. Click the balloon image or the link to see more information or to buy a balloon.
Peppermint Candy Balloon On Zazzle
October Holidays
Homemade Cookies Day October 1st
National Homemade Cookies Day is celebrated on the 1st of October. Homemade Cookies Day is a holiday about making cookies at home. You can try to make cookies at home with a recipe. You can also buy a cookie mix or cookie dough at a grocery store and bake the cookies. Homemade Cookies Day has a 2 Gifty rating on the Giftypedia website. The Gift Guidelines are Cookie Cutters, a Cookie Sheet, Mixing Bowls and a Cookie Recipe Book. When you post about National Homemade Cookies Day on the Internet post with #HomemadeCookiesDay or #NationalHomemadeCookiesDay hashtags.
National Homemade Cookies Day On Giftypedia
www.Giftypedia.com/National_Homemade_Cookies_Day
Cookie Gifts On Zazzle
Cookie Gifts On Zazzle
Peppermint Oil Hair Growth Article On Vegamour
Can Peppermint Oil Help Hair Grow? By: Sophie O'Kelly April 30, 2022

Peppermint plant
Some DIY remedies for hair growth sound pretty dubious. A stinky onion juice mask, messy rice water and even slimy fish oil pop up after a Google search, but peppermint essential oil? It sounds refreshing — but does it work?
Essential oils get pretty mixed reviews when used as skin or haircare solutions. For some, peppermint oil is the hair growth product they can't live without. For others, not so much. Read on to find out more about peppermint oil's effect on the hair growth cycle, plus find out what products you really should be using to combat thinning hair.
What Is Peppermint Oil?
Simply put, peppermint essential oil is made from the peppermint herb and is known for its unique, refreshing scent. A bottle of peppermint oil contains a highly concentrated oil-based solution made up of the plant's leaves and flowers.
Peppermint oil hasn't been studied extensively, but some health benefits have been suggested. For example, if you suffer from irritable bowel syndrome, you might have heard peppermint tea helps because of its anti-inflammatory properties. In addition, due to its cooling effect, this minty oil is commonly used to treat muscle or nerve pain. Its refreshing aroma can also help encourage alertness.
How Can Peppermint Oil Help Your Hair?
Peppermint essential oil undoubtedly has many uses, but can you use this oil for hair growth? Very limited research shows that menthol applied to the skin can increase blood flow and blood circulation. The thinking goes that better blood circulation around the scalp could positively impact blood vessels, stimulate hair growth and increase follicle depth. As the peppermint oil gets to work, the vascular smooth muscle relaxes and potentially increases blood flow to increase hair thickness and regrow hair. Theoretically, peppermint oil could help someone struggling with female or male pattern baldness or other types of hair loss. And even though more studies are needed to produce conclusive results, peppermint oil is recognized by some experts to be helpful for certain hair and scalp issues.
Certified aromatherapist Alison Angold said, "Peppermint is a very warming and stimulating oil that, when applied to the scalp, can help to encourage circulation. This, in turn, will nourish the roots of the hair to grow strong locks and prevent loss. Peppermint is also very refreshing, so it can help with scalp issues such as dandruff."
In some studies, peppermint oil exhibited antifungal activity, suggesting it could be a good option for those living with dandruff. But, again, the research is limited. There isn't a clinical study that considers the specific benefits of peppermint essential oil or its effectiveness as a preventive alternative medicine.
Using Peppermint Oil for Hair Loss
Like most natural solutions, peppermint oil is considered pretty safe to use when used correctly. There aren't many downsides to giving it a try, but need to know how to apply it.
It's important to remember that essential oils, in general, are highly concentrated — far too concentrated to apply directly to the skin. So, before you put undiluted peppermint oil anywhere near your scalp, you'll need to mix it with a carrier oil.
A carrier oil is more dense and viscous than essential oils, which actually aren't oily at all. They don't always have a scent and are used to dilute essential oils, so they're safe to use. You could use a simple household oil, such as sunflower, vegetable, almond or grapeseed oil, but if you have oily skin or your scalp gets clogged quickly, something non-clogging like jojoba oil might work best.
Marula oil works beautifully as a carrier oil. It's naturally packed with antioxidants, omega fatty acids and oleic acid that deliver a wealth of beauty benefits. Use marula oil to tame flyaways and give frizzy locks and glossy finish. You can also use the versatile oil to smooth razor burn, prime the skin, improve the look of scars and tame mask acne.
How to Apply Peppermint Oil
If you're looking to try peppermint oil for hair loss, follow these instructions:
Add a couple of drops of peppermint oil to one tablespoon of carrier oil (jojoba oil, marula oil or any household oil).
Gently blend the two; be careful not to spill because oil can stain.
Massage the oil mixture into the scalp. For added benefits, use a handheld scalp massager to cover the area effectively and increase relaxation. You might feel a cooling sensation as the peppermint hits the skin.
Leave the scalp massage oil treatment on your scalp for up to 20 minutes, and then wash hair with shampoo as usual. If the feel of menthol becomes overpowering, rinse immediately.
Because there isn't any solid evidence on whether peppermint oil will promote hair growth, there's no real way to know how long the treatment should be left on the skin. So your best bet is trial and error, and immediately wash off if it feels uncomfortable.
If you don't want to use peppermint oil as a mask, consider adding about five drops to your favorite shampoo and conditioner.
However, before applying any essential oil to your skin, check that it is an acceptable grade for skin contact, and never use it without a carrier oil. Likewise, don't use oils designed for a diffuser because they're not intended for skin contact.
Who Should Use Peppermint Oil on Their Hair?
Angold told VEGAMOUR, "Most people should be able to use peppermint oil on their hair and scalp, although very sensitive scalps should proceed with caution and use only a drop of the oil. In addition to this, pure peppermint essential oil is incompatible with homeopathic medicines, so [it] should be avoided if taking any form of homeopathy."
If you're working with oily hair, peppermint oil might be a good solution to try. It's believed to balance out the scalp's production of sebum, leaving the hair clear of greasy residue and product buildup. You can also use a gentle, plant-based scalp serum to remove pore-clogging buildup and promote a healthy, balanced scalp microbiome.
A Plant-Based Alternative to Peppermint Oil
With only a shred of evidence suggesting peppermint oil could be an effective hair loss treatment, you're probably not going to change how your hair looks and feels radically.
If you're looking for a clinically proven alternative to pep up the overall health of your hair, GRO Hair Serum is a reliable solution. The plant-based, multitasking serum won't make hair feel greasy and works to support and sustain every hair follicle and the overall hair ecosystem. In addition, it soothes the scalp and is free from toxins. The unique all-natural blend is made up of vegan phyto-actives that have been proven in multiple clinical trials to increase the signs of hair density and reduce the signs of shedding. Apply consistently to see results in as little as 90 days!
Take a Holistic Approach to Hair Care
Although a peppermint oil as a hair loss solution might help, the evidence is limited, and the results are generally unfounded.
To combat hair loss and boost its wellness overall, we recommend a 360° approach. Good sleep hygiene combined with a nutritious diet and mindful routines that reduce stress will help. Also, consider adding targeted and clinically proven hair wellness products to your routine, which can help you achieve the thicker, fuller-looking locks you desire!
Click the article image or the link to see the article on the Vegamour website. Can Peppermint Oil Help Hair Grow? Article On Vegamour
You can celebrate peppermint on these peppermint holidays on the National Today holiday website.
Peppermint Bark Day December 2nd 2022 On National Today
www.NationalToday.com/peppermint-bark-day
Peppermint Patty Day February 11th 2023 On National Today
www.NationalToday.com/national-peppermint-patty-day
Peppermint Tea Drink Puzzle OnlineJigsawPuzzles Website

This is a peppermint tea drink puzzle on the OnlineJigsawPuzzles website. You can put this puzzle together on the website. The puzzle is in the category Tea. There is an orange Play This Puzzle button the the website you can click to start putting the puzzle together. There is a snap sound when you move puzzle pieces together that go together and they snap in place. After you complete the puzzle you can share it on Facebook, Twitter, Pinterest and WhatsApp with Share Buttons on the website. Click the pappermint tea drink image or the link to see the puzzle on the Online Jigsaw Puzzles website.
Peppermint Tea Drink Puzzlee On The OnlineJigsawPuzzles Website
Birthday Mug Cookie Bouquet On Cookie Bouquet Website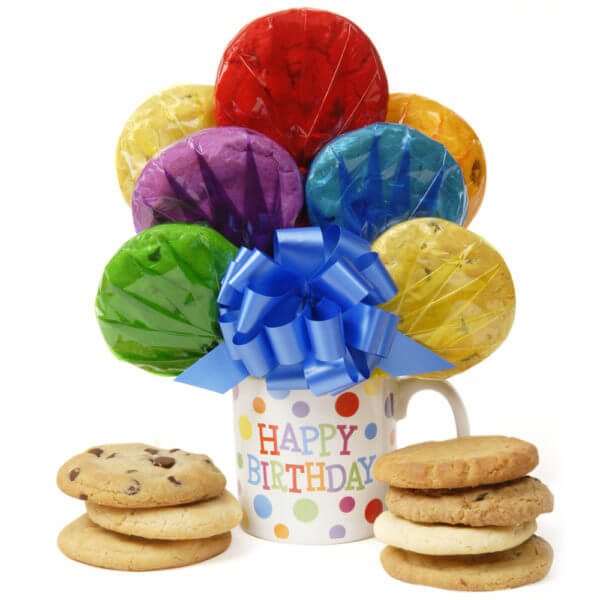 Seven scrumptious assorted gourmet cookies fill this mug with delicious birthday wishes. The recipient will think of you when they use their mug. You can add a teddy bear to this gift for only $5.95. The Birthday Mug Bouquet Includes One Oatmeal Raisin Cookie, One Sugar Cookie, One Peanut Butter Cookie, One M&M Cookie, One White Chocolate Chip Cookie & Two Chocolate Chip Cookies. Click the cookie bouquet image or the link for more information or to purchase.
Birthday Mug Cookie Bouquet On Cookie Bouquet Website
Jojoba And Peppermint Shampoo Bar J. R. Liggett's Old Fashioned Shampoo Bar $7.19 On iHerb Website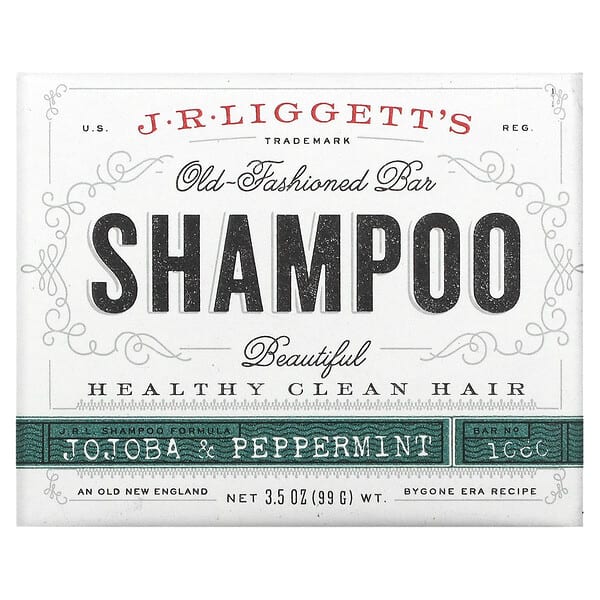 This Jojoba And Peppermint Shampoo Bar contains No Synthetic oils, no chemical concoctions, no plastic bottles, no detergents… this shampoo doesn't strip the natural oils from your hair so most will not need to condition. This shampoo bar contains saponified olive oil, coconut oil, castor oil, jojoba oil, almond oil, essential oils – peppermint oil. The shampoo bar is good for permed or colored hair and naturally curly hair. This shampoo bar is Earth Friendly with No preservatives No animal products. The shampoo bar is 100% bio-degradable and made with pure natural vegetable oils. The shampoo bar creates a thick luxurious lather. The shampoo rinses out clean & easily. The shampoo bar gives your hair body & manageability. There is a money back guarantee. This shampoo bar is great for backpacking and traveling. Because it is not a liquid, each bar offers the approximate number of usage as a 24 once bottle of most modern shampoos. Click the shampoo bar image or the link to see more information or to purchase a shampoo bar.
Jojoba And Peppermint Shampoo Bar On iHerb Website
Holiday Deals, Discounts, BOGOs & Freebies
Get CashBack Shopping And Become A MoneyMaker Posting Deals And Coupons With DealsPlus
You can find great holiday deals on the GiftsNDays website and you can also earn with bargains on the DealsPlus website. Join DealsPlus and start earning with frugal shopping and holiday deals. You will get $10 for joining and $5 per referral. You will earn for deals and coupons you add to DealsPlus. You will also earn 10% for referrals. Membership is free. DealsPlus is a fun website with all the deals, coupons, a forum and a blog. You can Follow and be Followed and Like and Share Deals. You can find deals and coupons while you are on the Net with the Free Chrome DealsPlus Extension. Join DealsPlus with the referral links below. The first link is for DealsPlus membership and the second link is for earning as a MoneyMaker.
$10 For Joining Earn Cashback For Shopping Through DealsPlus Earn For Referrals See Great Holiday Deals Free Membership
www.DealsPlus.com/cashback/signup/4YKOBnGEr8
Earn Money For Deals, Coupons And Referrals As A MoneyMaker Free Membership
www.DealsPlus.com/m/debm

Essential Oil Benefits Quiz On The ProProfs Quizzes Website Essential Oils 101

This is an Essential Oil Benefits Quiz on the ProProfs Quizzes Website. Essential oils are a necessary requirement in medicine. They are in most cases extracted from plants and beneficial to its user. There are ten multiple choice questions to answer in this quiz. Click the essential oil benefits quiz image or the link to see the essential oil benefits quiz on the ProProfs Quizzes website.
Essential Oil Benefits Quiz Trivia On ProProfs Quizzes Website
Thank You Cookie Bouquet On Cookie Bouquet Website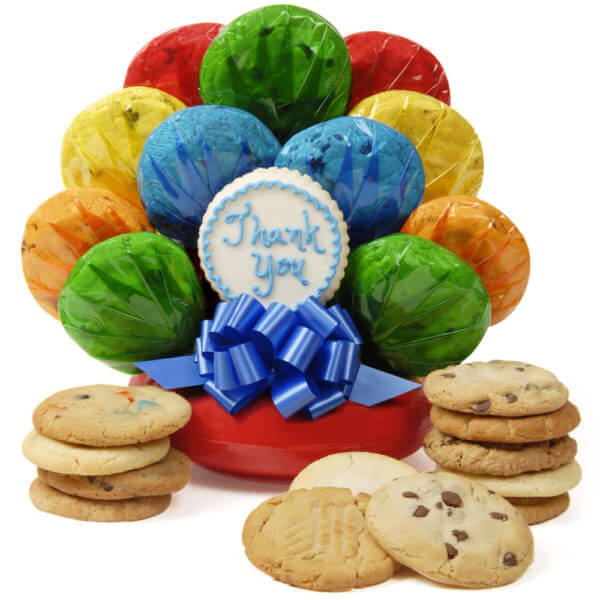 A "thank you" is so much sweeter when you send it with this special hand decorated buttercream cookie arranged in a bouquet of eleven other "fresh from the oven" assorted cookies. The Thank You Bouquet includes a Buttercream Frosted "Thank You" Cutout Cookie, 2 Chocolate Chip Cookies, 2 Oatmeal Raisin Cookies, 2 Sugar Cookies, 2 Peanut Butter Cookies, 2 M&M Cookies and 1 White Chocolate Chip Cookie. Click the cookie bouquet image or the link to read more about cookie bouquets or to purchase.
Thank You Cookie Bouquet Cookie Bouquet Website
Holiday Activities, Crafts, Learning Websites
These websites have activities, crafts and learning materials about many subjects. The sites may have activities and information about cookies, Homemade Cookies Day and other holidays.
Activities For Children
www.AllFreeKidsCrafts.com
www.FunFamilyCrafts.com
www.KidActivities.net
www.PlayIdeas.com
Educational Themes
www.EdHelper.com
www.EducationWorld.com
Poetry For Kids
www.PoetryAw.net
Animated Educational Videos For Kids
www.BrainPop.com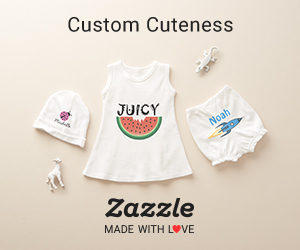 Cosmetic Gifts, Cookie Gifts, Holiday Gifts, Libra Gifts, Scorpio Gifts, October Gifts & November Gifts On Zazzle
You can get October and November birthday gifts on the Zazzle website. You could also get special astrological Zodiac gifts for friends and relatives. Zazzle has many pretty paperweights, skateboards and many other special gifts. There are many photo collage gifts that can be personalized with names, dates and other text and images.
Zazzle has lots of fun gifts to help you celebrate holidays. You can send balloons, cookies and candy and other gifts to people from Zazzle. Zazzle has many kinds of mugs, beer steins and commuter cups. You can buy t-shirts, hoodies, leggings and hats. You can get phone cases and mouse pads. You can get watches, clocks and lamps. You can add photos and other images and text to create unique personalized gifts.
Cosmetic Gifts On Zazzle
Cookie Gifts On Zazzle
Stationery Gifts On Zazzle
Writing Gifts On Zazzle
Cards On Zazzle
Baby Gifts On Zazzle
Holiday Gifts On Zazzle
Libra Gifts On Zazzle
Scorpio Gifts On Zazzle
October Gifts On Zazzle
November Gifts On Zazzle
Jewelry Gifts On Zazzle
Shirt Gifts On Zazzle
Candy Gifts On Zazzle
Chocolate Gifts On Zazzle
Hat Gifts On Zazzle

This content contains some affiliate links which means if you click a link and purchase I may receive a commission without any extra cost to you. Thank you.


Happy Day Cookie Bouquet Gift Basket From CookieBouquets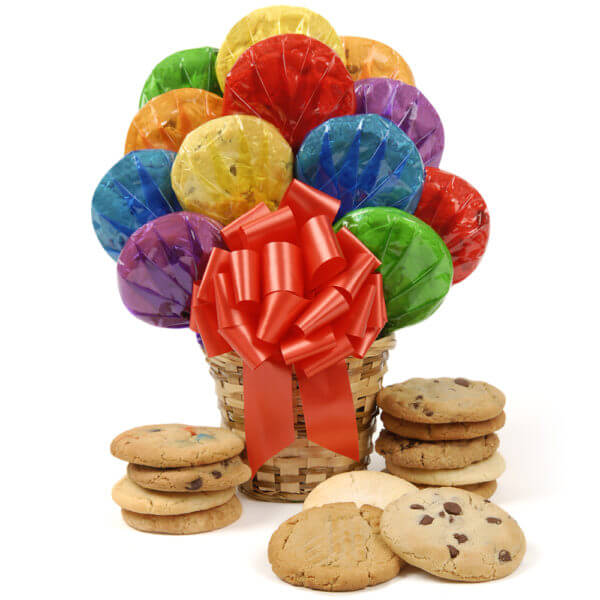 These colorfully wrapped scrumptious cookies arranged in a wicker basket will make someone smile. The Happy Day Cookie Bouquet is perfect for any occasion! You can add a teddy bear for $5.95. Select 12, 18, 24 or 36 cookies. Click the cookie bouquet image or the link for more information or to purchase.
Happy Day Cookie Bouquet From Cookie Bouquets
Donate With PayPal To Help Support The GiftsNDays Website
Please click the link to make a PayPal donation to support the GiftsNDays website.
Donate With PayPal To Help Support GiftsNDays
20% Discount Get Help With Online Therapy
Cognitive Behavioral Therapy
For the pandemic they are offering parts of their online therapy platform for free. The free access includes their online therapy program with 8 easy-to-follow sections and 25 worksheets, yoga and meditation videos, activity plan, journal and tests.
You can learn helpful stress relief techniques at this website. You can learn how to be happier with online therapy, too. You can also learn better communication skills, social skills and coping skills to improve your relationships.
Look at the Online Therapy website at www.Online-Therapy.com/?ref=168880
Are You Sad Or Depressed? You can get online help with depression at the Online Therapy website, too.
Get Depression Help With Online Therapy




This is a link to my Pinterest. You could find many fun, informative and interesting holiday posts on my Pinterest. My username on Pinterest is telework. If you Follow me on Pinterest I will Follow you.
www.Pinterest.com/telework
Build Your Brand With ApSense
This is my Brand Page on the ApSense website. ApSense is a business social network. ApSense has lots of resources for Internet marketers. Look at my Brand Page. BrandPages showcase blog posts, images, products and more. Many businesses have a presence on the AdSense Network and AdSense Brand Pages. See the Brand Tab in the upper right of GiftsNDays? That tab leads to my Brand Page on ApSense. You can Like my Brand Page and improve my Brand Marketing Score. If you join ApSense you can showcase your business, store or blog on the Internet with a Brand Page. Click the link to see my GiftsNDays Brand Page on AdSense.
www.ApSense.com/brand/GiftsNDays
Look At The Fun Free Social Network Teal Harbor! You Will Be Glad You Did! This Is A New Social Network That Pays You! Add Your PayPal Email Address!
Join Teal Harbor Social Network Where You Can Earn